THE B-SIDE:
"Negro Folklore from Texas State Prisons"
A Record Album Interpretation
October 25 – November 12 at The Performing Garage, New York City




Watch more of Zbigniew Bzymek's videos from our work on THE B-SIDE »


Inspired by the Group's recent record album interpretation of Early Shaker Spirituals, actor Eric Berryman brought the LP Negro Folklore from Texas State Prisons to the Group's attention. The album was recorded, edited, and annotated by Bruce Jackson and released in 1965. It contains work songs, blues, spirituals, preaching, and toasts performed by the men of Texas' segregated agricultural prison farm units. The songs are part of a tradition that ended when the prisons were integrated.

This collaboration between Eric Berryman and the Wooster Group is directed by Kate Valk. Entitled THE B-SIDE: "Negro Folklore From Texas State Prisons" A Record Album Interpretation, it follows Eric's journey with the album, including meetings with Bruce Jackson. In the performance, Berryman channels the album (using an in-ear receiver), transmitting voices from the past into an electrically charged theatrical space. He is joined by Jasper McGruder and Philip Moore.


---
Upcoming Performances
Gwangju, Republic of Korea
Asia Culture Center
September 23 – 24, 2017
Information & tickets »

These engagements are supported by Mid Atlantic Arts Foundation through USArtists International in partnership with the National Endowment for the Arts, the Andrew W. Mellon Foundation, and the Howard Gilman Foundation.


New York
The Performing Garage
33 Wooster Street, Manhattan
October 25 – November 12, 2017



---
Production Credits
THE B-SIDE:
"Negro Folklore from Texas State Prisons"
A Record Album Interpretation

With Eric Berryman, Jasper McGruder, Philip Moore

Director: Kate Valk
Design: Elizabeth LeCompte
Lighting: Jennifer Tipton with Alan Edwards and Ryan Seelig
Sound: Eric Sluyter, Gareth Hobbs
Video: Robert Wuss
Costumes: Enver Chakartash
Stage Manager: Erin Mullin
Production Manager: Bona Lee
Videographer: Zbigniew Bzymek

Based on Negro Folklore From Texas State Prisons (Elektra 1965), an LP recorded, edited, and anonotated by Bruce Jackson, featuring performances by Johnnie Adams, W.D. "Alec" Alexander, Virgil Asbury, John Bell, Douglas Cannon, James A. Champion, William Evans, John Gibson, James Hampton, James W. Hobbs, Louis "Bacon & Porkchop" Houston, Johnny Jackson, Floyd James, Lemon Jefferson, Jesse "G.I. Jazz" Hendricks, James Johnson, Joseph "Chinaman" Johnson, C.B. "Snuffy" Kimble, Henry Landers, L.Z. Lee, Clem A. Martin, Leroy Martindell, Mack Maze, D.J. Miller, Houston Page, Marshall Phillips, Johnnie H. Robinson, Arthur "Lightning" Sherrod, Albert Spencer, Lee Curtis Tyler, David Walker, Jesse Lee Warren, Venesty Weles, George White, Morgan White, Matt Williams, and Eddie Ray Zachary.

This piece is made possible by: the Princess Grace Foundation-USA, which awarded Mr. Berryman a 2016-17 honorarium in theater; the John Simon Guggenheim Memorial Foundation, which awarded Ms. Valk a fellowship in 2016; the Persephone Gift; and the New York City Department of Cultural Affairs, in partnership with the City Council.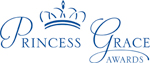 Production History
2016 January 27-30, February 16-18, March 9, 14, 23, 30, April 6, 13, 27: Rehearsals of THE B-SIDE at The Performing Garage
2016 August 8-26: Rehearsals of THE B-SIDE at The Performing Garage
2016 October 20-November 8: Rehearsals of THE B-SIDE at The Performing Garage
2016 November 9-19: Work-in-progress showings of THE B-SIDE at The Performing Garage