RUMSTICK ROAD DVD
The Wooster Group's 1977 production RUMSTICK ROAD has been recognized by critics and scholars as a landmark work that helped usher in a new era of experimental performance. Composed by Spalding Gray and Elizabeth LeCompte in response to the suicide of Gray's mother, RUMSTICK ROAD combines Gray's personal recorded conversations, family letters, the writings of Mary Baker Eddy, 35mm slides, music, and dance.

The video reconstruction presented in this DVD keeps faith with the theater piece by registering, in a new composite, the vivid texture of time and memory that shaped the original production. LeCompte and filmmaker Ken Kobland have worked with Wooster Group archivist Clay Hapaz to layer, juxtapose, and blend together numerous archival fragments – including U-Matic video, Super 8 film, reel-to-reel audio tapes, photographs, and slides – in order to reconstruct that lost performance.

"Genuinely haunting" — Ben Brantley, The New York Times.

"Not merely a document of something extraordinary — something extraordinary all on its own" — Calum Marsh, The Village Voice.

"A brilliant and engrossing work; one whose abstraction and complexity are at the service of genuine emotion" — Richard Eder, The New York Times (reviewing the original stage production)

Bonus Material
• Spalding Gray on The Wooster Group's creative process in the
development of RUMSTICK ROAD
• Elizabeth LeCompte on staging the original production
• Ken Kobland on reconstructing the piece for video

Price: $400.00

To purchase by check, contact us »

Watch an excerpt from RUMSTICK ROAD: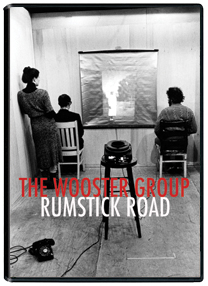 ---
Pick any two DVDs and save up to $200. (After you buy we'll email you to see which two DVDs you'd like us to send.) Or, purchase the five-DVD box set and save $650.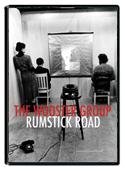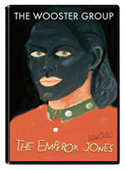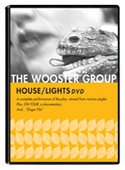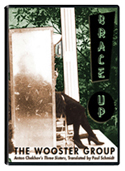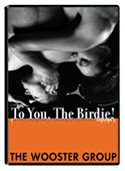 Pick 2, Any 2!
Price: $600.00
Box Set
Regular price: $1,900.00
Price: $1,250.00
The RUMSTICK ROAD DVD will ship by the end of Oct. 2013.
To purchase by check, contact us »
---
The Wooster Group - RUMSTICK ROAD

Video reconstruction by Ken Kobland and Elizabeth LeCompte
with Clay Hapaz, Matt Schloss, and Max Bernstein

The original 1977 theater piece was composed by Spalding Gray and Elizabeth LeCompte
in collaboration with Libby Howes, Bruce Porter, and Ron Vawter.

Directed by Elizabeth LeCompte

Designed by Elizabeth LeCompte with Jim Clayburgh

Performers: Spalding Gray, Libby Howes, Ron Vawter, Jim Clayburgh

---
Sreening History

2012 February 20: work-in-progress screening at Anthology Film Archives, New York City
2012 October 1: work-in-progress screening at the Irish Film Institute/Dublin Theatre Festival, Dublin, Republic of Ireland
2013 February 3: work-in-progress screening at the Yerba Buena Center for the Arts, San Francisco, California
2013 March 3: benefit screening (work-in-progress) at The Performing Garage
2013 March 13-31: work-in-progress screenings at SESC Pompeia, São Paulo, Brazil
2013 August 10: work-in-progress screening at New Media Scotland as part of the Edinburgh International Festival, Edinburgh, United Kingdom
2013 October 3-7: premiere at New York Film Festival's Views from the Avant Garde at Lincoln Center, New York City
2013 October 8: RUMSTICK ROAD DVD released
2014 March 1-7: screenings at Anthology Film Archives, New York City
2014 July 8: screening as part of The O.P.E.N. /Singapore International Festival of Arts, at 72-13, Singapore
2014 September 29: screening at The Silent Barn, Brooklyn, New York
2014 October 17: screening at The Cleveland Museum of Art, Cleveland
2014 November 16: screening as part of the Houston Cinema Arts Festival at Sundance Cinemas, Houston, Texas

RUMSTICK ROAD DVD © The Wooster Group, 2013