HOUSE LIGHTS DVD
[remastered]

HOUSE/LIGHTS, directed by Elizabeth LeCompte, is The Wooster Group's 1999 OBIE-winning collision of Gertrude Stein's Doctor Faustus Lights the Lights with Joseph Mawra's B-movie classic, Olga's House of Shame. This remastered edition allows you to flip easily between three synchronous views of the complete performance—multi-angle edited footage, a wide shot, and the live and prerecorded video mix from the onstage monitors—all while you watch.

Bonus Material
• ON TOUR, a fly-on-the-wall documentary of The Wooster Group by filmmaker Ken
Kobland
• ZINGER FILE, a company commentary track with Group members Elizabeth
LeCompte, Kate Valk, Scott Shepherd, Ari Fliakos, and Willem Dafoe

"...bedazzling...there's nothing else like it around; it turns disorientation into a primary sensual pleasure, even as it raises terrifying thoughts about the deeply mixed blessings of technological progress."
—The New York Times on HOUSE/LIGHTS

Price $350.00
To purchase by check, contact us »

Watch an excerpt from the DVD: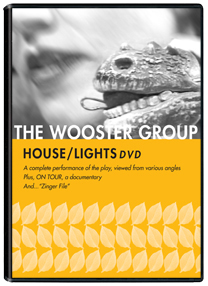 Watch more HOUSE/LIGHTS videos »

---
Pick any two DVDs and save up to $200. (After you buy we'll email you to see which two DVDs you'd like us to send.) Or, purchase the five-DVD box set and save $650.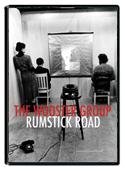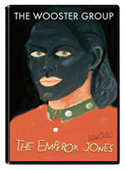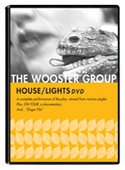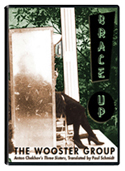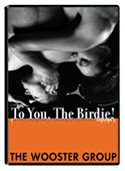 Pick 2, Any 2!
Price: $600.00
Box Set
Regular price: $1,900.00
Price: $1,250.00
To purchase by check, contact us »
---
The Wooster Group - HOUSE/LIGHTS
After Gertrude Stein's Dr. Faustus Lights the Lights and Joseph Mawra's Olga's House of Shame; recorded in March, 1999; Cast: Kate Valk, Suzzy Roche, Roy Faudree, Ari Fliakos, Tanya Selvaratnam, Helen Pickett, Sheena See, John Collins; Director: Elizabeth LeCompte; Set: Jim Findlay; Video: Philip Bussmann; Sound: James "J.J.&rsduo; Johnson, John Collins; Music: Hans Peter Kuhn, John Lurie; Lighting: Jennifer Tipton; Costumes: Elizabeth Jenyon; Choreography: The Wooster Group; Assistant Director/Stage Manager: Clay Hapaz; Additional Video: Chris Kondek; Macintalk: Tanya Selvaratnam; Technical: Geoff Abbas, Ruud van den Akker, Georg Bugiel, Lance Dann, Jim Dawson, Martin R. Desjardins, Scott H. Gillette, Ellen Hoffmann, Mark "Muttt" Huang, Jeff Sugg, Tara Webb; Special Dance (to "Young Frankenstein") by Trisha Brown with Diane Madden; Act II Ballet ("I Love Lucy" Recreation) by Helen Pickett with the company

Bonus Material
ON TOUR was taped by Ken Kobland in Glasgow, Scotland in June, 2000; ZINGER FILE was created for the multi-media festival Format 2002 Brugge

DVD Production
Geoff Abbas, Joel Bassin, Philip Bussmann, John Collins, Willem Dafoe, Dennis Dermody, Reid Farrington, Iver Findlay, Ari Fliakos, Clay Hapaz, Kimberly Hassett, Daniel Jackson, Ken Kobland, Elizabeth LeCompte, Emily O'Brien, Scott Shepherd, E. Jay Sims, Kate Valk; Thanks to: Dennis Dermody; Packaging Design: Yvan Greenberg, Clay Hapaz; Plan View: Jim Findlay

HOUSE/LIGHTS DVD © The Wooster Group, 2009

Show length: 75 minutes
Total material: 360 minutes
3 discs