HAMLET BLU-RAY and DVD

In The Wooster Group's HAMLET, Shakespeare's classic tragedy is re-imagined by mixing and repurposing Richard Burton's 1964 Broadway production, directed by John Gielgud. The Burton production was recorded in live performance from 17 camera angles and edited into a film that was shown as a special event for only two days in nearly 1,000 movie houses across the U.S. The idea of bringing a live theater experience to thousands of simultaneous viewers in different cities was trumpeted as a new form called "Theatrofilm," made possible through "the miracle of Electronovision." The Wooster Group attempts to reverse the process, reconstructing a hypothetical theater piece from the fragmentary evidence of the edited film.

We channel the ghost of the legendary 1964 performance, descending into a kind of madness, intentionally replacing our own spirit with the spirit of another.

Institutional Price $250.00 (includes both Blu-ray and DVD)

To purchase by check, contact us »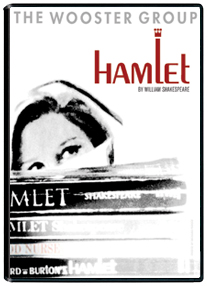 Photo by Richard Prince
---

The Wooster Group's HAMLET is a landmark of contemporary theater, in the history of Shakespeare performance, and in the history of media, too. Produced with the Group's habitual tenacity and critical rigor, HAMLET performs an inquiry into the intermedial work of performance, Hamlet as poem, as book, on stage, as film, through digital technologies. This is the kind of production that provokes discussion of the signal work of the contemporary theatre: the recording is essential to our thinking about, and teaching, performance – and Shakespeare performance – today.
W.B. WORTHEN Alice Brady Pels Professor in the Arts, Barnard College, Columbia University


Stylishly distilled in its uses of appropriation, simulation, fracturing, and repetition . . . The palimpsest of past and present, sound and image, makes it a Hamlet experience like no other.
DEB SINGER Artforum


---
Filmed in performance at the Edinburgh International Festival in 2013. Both Blu-ray and DVD versions are included in this package.
---

Directed by Elizabeth LeCompte

With Scott Shepherd, Ari Fliakos, Koosil-ja, Alessandro Magania, Greg Mehrten, Daniel Pettrow, Casey Spooner and Kate Valk

Songs by Fischerspooner

Watch the opening scenes of HAMLET:


Buy HAMLET on BLU-RAY and DVD
Institutional Price $250.00 (includes both Blu-ray and DVD)

To purchase by check, contact us »


---
Pick any two of our other five DVDs and save up to $200. (After you buy, we'll email you to see which two DVDs you'd like us to send.) Or save $650 by purchasing the set of all five: HOUSE/LIGHTS, THE EMPEROR JONES, BRACE UP!, TO YOU, THE BIRDIE, and RUMSTICK ROAD!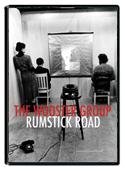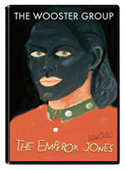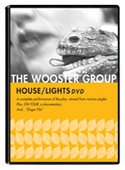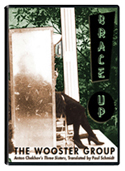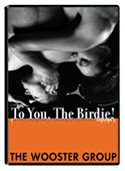 Pick 2, Any 2!
Price: $600.00
Set of Five
Regular price: $1,900.00
Price: $1,250.00
To purchase by check, contact us »
---
The Wooster Group - HAMLET
Cast: Scott Shepherd, Ari Fliakos, Kate Valk, Greg Mehrten, Casey Spooner, Daniel Pettrow, Alessandro Magania, Koosil-ja; Director: Elizabeth LeCompte; Set: Ruud van den Akker; Lighting: Jennifer Tipton, Gabe Maxson; Sound: Matt Schloss, Omar Zubair, Bobby McElver; Video: Andrew Schneider, Aron Deyo; Assistant to the Director/Stage Manager: Teresa Hartmann; Costumes: Claudia Hill; Wardrobe: Enver Chakartash; Lighting Supervisor: Stacey Boggs; Rigger: Eric Dyer; Technical Assistant: Cooper Gardner; Production Consultant: Bozkurt Karasu; Company Manager: Sandra Garner; Producer: Cynthia Hedstrom.

Special thanks: Richard Prince

Presented through special arrangement with Paul Brownstein.

Blu-Ray/DVD Production
Video Documentation: Zbigniew Bzymek & Juliet Lashinsky-Revene; Sound Mixing: Matt Schloss, Bobby McElver, Omar Zubair; Sound Mastering: Mark Fuller; Video Post-Production: Max Bernstein; Post-Production Assistant: Hanna Lee Novak; Archivist: Clay Hapaz

Show length: 2 hours, 30 minutes
This package contains one Blu-ray and one DVD disc

Additional Credits for The Wooster Group - HAMLET
Additional Credits: Bozkurt Karasu was the original Production Manager and created set elements. Geoff Abbas and Matt Tierney originated elements of the sound score; Dan Dobson, John Collins, Jim Dawson, and Joby Emmons also contributed to the sound. Reid Farrington collaborated in the original video design; Anna Henckel-Donnersmarck and Zbigniew Bzymek originated elements of the video; and Margaret Mann, Shaun Irons, and Lauren Petty contributed to the video. Rob Reese and Kent Barrett worked as electricians. Elements of the men's clothes were provided by Adam Kimmel. Natalie Thomas was the movement coach. Dominique Bousquet, Roy Faudree, Lola Pashalinski, Jim Fletcher, Randy Rand, Bill Raymond, and Judson Williams performed in earlier versions of the piece.

The 1964 Production of HAMLET
Produced by Alexander H. Cohen in association with Frenman Productions at the Lunt-Fontanne Theatre. Directed by John Gielgud; scenic design by Ben Edwards, lighting design by Jean Rosenthal and costume design by Jane Greenwood.

Cast: Richard Burton (Hamlet), Hume Cronyn (Polonius), Alfred Drake (Claudius), Eileen Herlie (Gertrude), William Redfield (Guildenstern), George Rose (1st Gravedigger), George Voskovec (Player King), Philip Coolidge (Voltemand), John Cullum (Laertes), Michael Ebert (Francisco, Fortinbras), Dillon Evans (Reynaldo, Osric), Clement Fowler (Rosencrantz), Geoff Gardland (Lucianus), Barnard Hughes (Marcellus, Priest), Linda Marsh (Ophelia), Robert Milli (Horatio), Hugh Alexander (Cornelius, 2nd Gravedigger), Robert Burr (Bernardo, Ensemble), Christopher Culkin (Player Queen), Alex Giannini (Ensemble), John Gielgud (Ghost), Claude Harz (Ensemble), John Hetherington (Player Prologue, Ensemble), Gerome Ragni (Ensemble), Linda Seff (Ensemble), Richard Sterne (Gentleman), Carol Teitel (Ensemble), Frederick Young (Ensemble).