Our unique way of making theater is based on a year-round, full-time ensemble with equitable salaries and health insurance (75% of our budget goes to this). We need your help to keep the ensemble going! Whatever you can give will be deeply appreciated by all of us.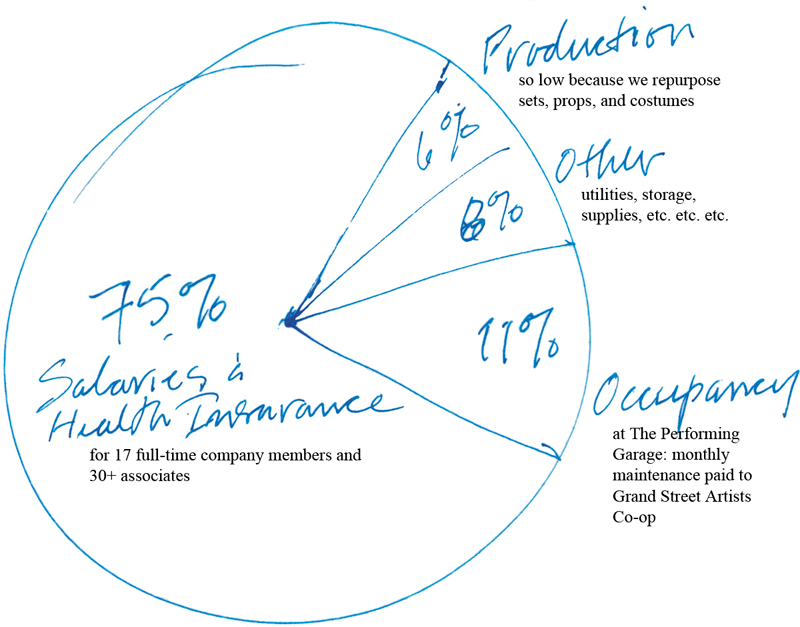 To contribute by mail
Please send a check or money order payable to "The Wooster Group" to:

The Wooster Group
PO Box 654, Canal Street Station
New York, NY 10013

The Wooster Group is a 501(c)(3) organization.