Brace Up!

design by Bethany Johns
photos by Mary Gearhart

This limited edition book features text excerpted from The Wooster Group's BRACE UP!, Chekhov's Three Sisters, translated by Paul Schmidt, alongside photos from the production.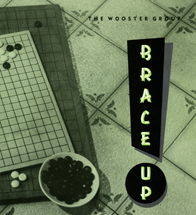 ---
The Wooster Group Work Book

by Andrew Quick © 2007
"The Wooster Group Work Book accesses, often for the first time, the company's rehearsal methods and source materials, as well as the creative thinking and reflections of director Elizabeth LeCompte and her main artistic collaborators. Focusing on five performance pieces, FRANK DELL'S THE TEMPTATION OF ST. ANTONY (1987), BRACE UP! (1990), FISH STORY (1994), HOUSE/LIGHTS (1999) and TO YOU, THE BIRDIE! (Phèdre) (2002), this new volume gathers together an astonishing range of archival material to produce a vivid and personal account of how the company makes its work."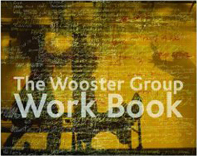 ---
Breaking The Rules

by David Savran, © 1986
Cover photo by Paula Court

"In Breaking The Rules David Savran captures the essence of The Wooster Group by creating his own collage. Combining detailed description, critical commentary, production photographs and extensive interviews with company members Elizabeth LeCompte, Spalding Gray, Ron Vawter, Willem Dafoe, Kate Valk, Peyton Smith, Jim Clayburgh and others, Savran brings into sharp focus these remarkable artists and the astonishing pieces they have made."